welcome
Luminous Hospice Care, Inc.
Assisting to cope with life-limiting illnesses
Luminous Hospice Care, Inc. administers a special style of care for people during their last months of life. When medical treatments cannot cure a disease, we can provide support to make life as comfortable, enjoyable, and meaningful as possible.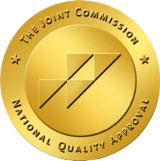 Our goal is to do everything we can do to improve the quality of life for our patients and their loved ones.
We offer people choices.
We work to ease the anxiety and fears, the discomfort and high expense that can accompany incurable illness.
We help preserve dignity.